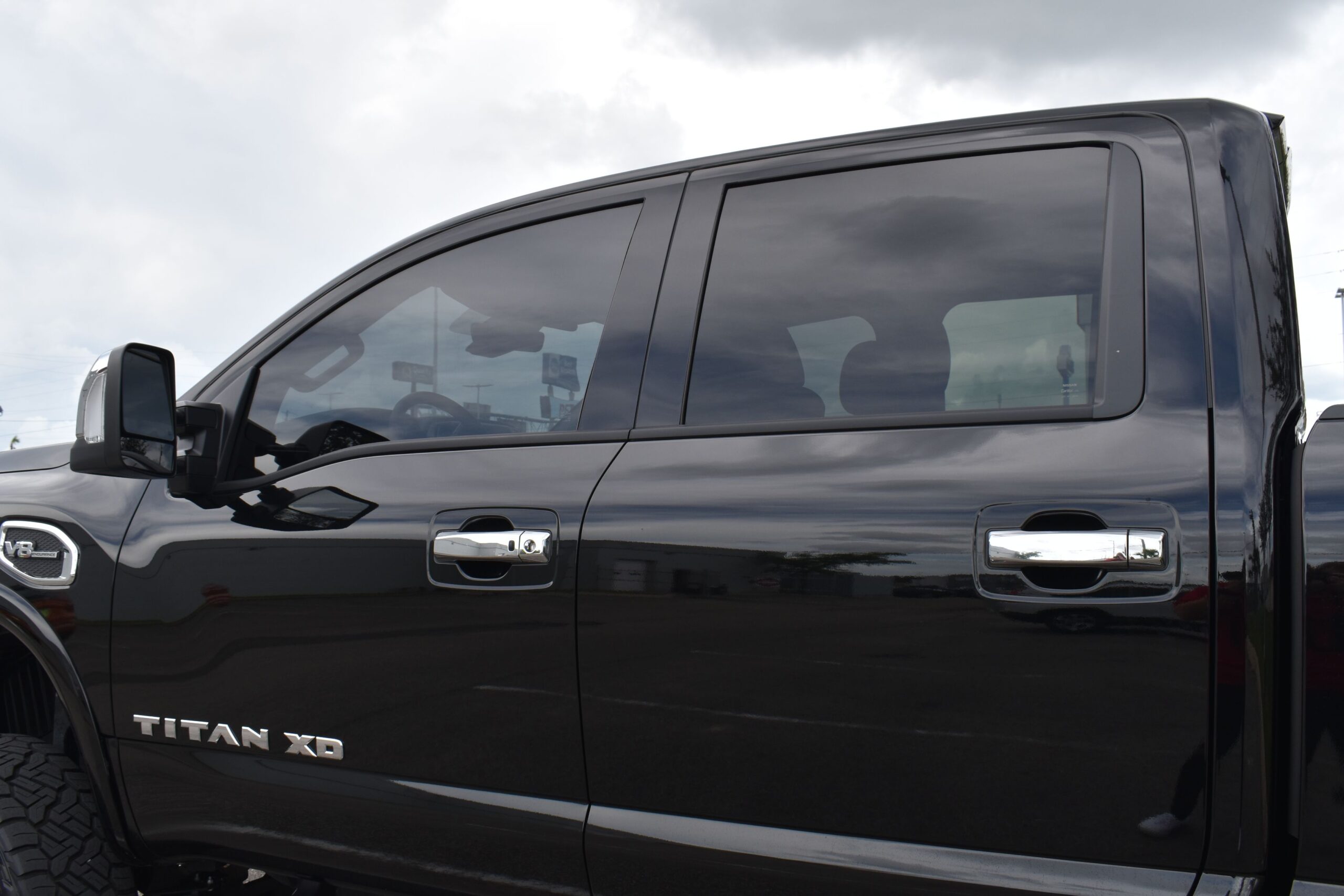 Mississippi heat isn't a joke and can quickly overheat the interior of your car. 3M™ Automotive Window Films reduce heat by rejecting up to 60% of solar energy coming through your windows. It also blocks up to 99% of harmful UV rays.
Everyone loves tint for a few reasons, one is helps keep the inside of our vehicles a little cooler and in South Mississippi, anything helps! Two, it just improves the look of your vehicle. 228 Customs offers two types of tint for any car, truck or SUV.
Ceramic tint which is an upgraded material is heat resistant and going to do a better job of blocking heat, reduce glare, and enhance the look of your car with professional window tinting!
Carbon tint which is the traditional tint most people are familiar with. Still does a good job of keeping the temperature down versus no tint.
Both of our options come in a range from 5% (the darkest) to 35% (lighter)  We use only the very best tint, 3M. Why 3M, they have over 55 years of automotive window tint innovation and technology, receiving our first sun control window film patent in 1966. From our 3M™ Automotive Window Film Crystalline Series 200 layers of nano-technology that rejects more heat but is virtually clear, to darker shades for privacy and protection, we offer options to match your lifestyle and price point.
Ready to elevate your ride?
Conact our team today to see how we can help.